Deals Strategist – PwC
Location: Johannesburg, Gauteng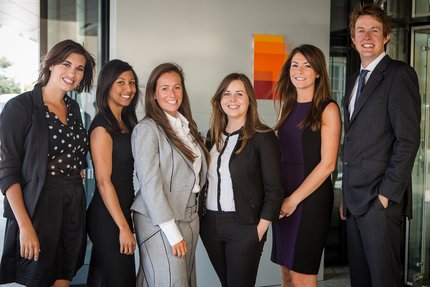 Closing date: 23 January 2021
Job Description & Summary
A career in our Deals Strategy practice, within Deals Transaction Services, will provide you the opportunity to help organisations realise the potential of mergers, acquisitions and divestitures and capital markets. In short, we help some of the world's leading companies originate, create, execute, and realise value from deals. Through data driven insights we help our clients move in the right direction ensuring maximum value for their company.
Our team helps companies navigate the accounting and financial reporting challenges of business combinations. As part of the team, you'll develop roadmaps of the driving economic objectives, determine the appropriate professionals needed, and consider financial reporting implications for deals.
To really stand out and make us fit for the future in a constantly changing world, each and every one of us at PwC needs to be a purpose-led and values-driven leader at every level. To help us achieve this we have the PwC Professional; our global leadership development framework. It gives us a single set of expectations across our lines, geographies and career paths, and provides transparency on the skills we need as individuals to be successful and progress in our careers, now and in the future.
As a Senior Associate, you'll work as part of a team of problem solvers, helping to solve complex business issues from strategy to execution. PwC Professional skills and responsibilities for this management level include but are not limited to:
Use feedback and reflection to develop self awareness, personal strengths and address development areas.
Delegate to others to provide stretch opportunities, coaching them to deliver results.
Demonstrate critical thinking and the ability to bring order to unstructured problems.
Use a broad range of tools and techniques to extract insights from current industry or sector trends.
Review your work and that of others for quality, accuracy and relevance.
Know how and when to use tools available for a given situation and can explain the reasons for this choice.
Seek and embrace opportunities which give exposure to different situations, environments and perspectives.
Use straightforward communication, in a structured way, when influencing and connecting with others.
Able to read situations and modify behavior to build quality relationships.
Uphold the firm's code of ethics and business conduct.
Our Deals Strategy team assists corporate and private equity clients with pre- and post-deal strategic assignments as well as Commercial Due Diligence during the execution of a transaction, across a range of sectors in Sub-Saharan Africa.
Overview
Deals Strategy is a new proposition in the PwC South Africa Deals practice. Our team works with a wide variety of corporate and private equity clients, undertaking a broad range of projects involving Commercial Due Diligence, pre- and post-deal strategic advice. Pre- and post-deal strategic advice can include growth strategy, M&A strategy, market entry strategy and portfolio reviews amongst other assignments.
Our projects are typically short and sharp, providing the opportunity to gain a variety of experiences across sectors and/or engagement types, whilst continuously learning and developing. The majority of our work is Johannesburg-based but there are times when it is required to travel in South Africa and internationally across the region.
As a fast-growing offering we are now looking for people with a desire for Strategy work and Deals to join and help shape our team as part of PwC's market leading Deals practice.
About the role
We are looking for Senior Associates to join our newly formed team. This role offers an exciting opportunity; providing exposure to interesting and exciting engagements, as well as the opportunity to be a part of developing a new team within PwC.
Senior Associates are integral in delivering successful projects; combining razor-sharp analysis with creative problem-solving, Senior Associates help our clients understand a business and the environment it operates in, inside-out.
As a Senior Associate on our team you will be involved in:
Market and competitor analysis (market sizing, drivers and dynamics, competitive intensity, etc.)

Customer analysis (customer referencing, key purchase criteria, trend analysis, etc.)

Internal analysis (strategic analysis, business model review, financial analysis)
To equip our Senior Associates to do this we develop talented individuals through formal and on-the-job training in subjects such as:
primary research and data gathering;

data analysis;

report writing and effective communication;

developing hypotheses and problem solving; and,

effective use of appropriate techniques and tools.
About you
Previous strategy and / or Commercial Due Diligence experience (minimum 18-24 months) either in a corporate strategy or Big 4 / strategy consultancy environment

Strong intellectual ability, commercial awareness, analytical skills, flexibility, teamwork, and the confidence and credibility to present your opinions to senior clients

Work ethic and commitment to the team – our work can involve working outside of a regular 9-to-5 routine and it is important you are highly motivated and hungry for the opportunity to make a difference from day one.

Outstanding academic track record (Honours or Masters level from a top-tier university; preference for a Mathematics, Economics, Engineering or Science degree)

Excellent written and verbal communication skills in English
MINIMUM QUALIFICATIONS
Degree (Honours or Masters)

MBA not essential but desirable
EXPERIENCE
Commercial due diligence and / or strategy consulting (minimum 18-24 months) in a Big 4 accounting firm or strategy house
Education (if blank, degree and/or field of study not specified)
Degrees/Field of Study required:Degrees/Field of Study preferred:
Certifications (if blank, certifications not specified)
Desired Languages (If blank, desired languages not specified)
Travel Requirements
Available for Work Visa Sponsorship?
Government Clearance Required?
---
How to apply
Click here to apply